BerryOnDairy.com offers four unique and exclusive advertising and sponsorship opportunities to reach dairy foods formulators and marketers in 2018. If dairy is an important category for your business, you will want to sign up quickly, as spots are limited and going fast.
They are:
Banner ads on BerryOnDairy.com
E-newsletter sponsorship
Blog sponsorship, which includes both a web banner and an e-newsletter banner.
Listing on Co-Packers/Product Development Assistance tab
Dairy & Food Communications Inc., which does business as BerryOnDairy.com and Daily Dose of Dairy, has applied for Women's Business Enterprise National Council (WBENC) certification for women-owned businesses. It is one of the most widely recognized and respected certifications in the nation. By obtaining this certification, companies doing business with Dairy & Food Communications will be one step closer to fulfilling their corporate supply chain diversity and procurement goals.
Please link HERE to request additional information.
Donna Berry is the owner of Dairy and Food Communications, Inc.,™ a company that specializes in business-to-business writing projects. From bylined articles in leading food trade publications to newsletter, brochure and web writing for food marketers, ingredient suppliers and associations, Donna Berry does it all! She also is a frequent "trends and new products" speaker at dairy industry events.
With a Bachelors Degree in Food Science from the University of Illinois, Urbana-Champaign, and product development industry experience with Kraft Foods, Donna began her dairy industry writing career in 1993. She opened her own business in 2001. Current and former clients include:
Sosland Publishing (Baking & Snack, Food Business News, Dairy Business News, Meat & Poultry and Culinology)
Virgo Publishing (Food Product Design)
BNP Media (Dairy Foods, National Provisioner and Prepared Foods)
The Institute of Food Technologists (Food Technology)
Innova Market Research (World of Food Ingredients and Innova New Products)
Dr Harnisch (drink )
Dairy Management Inc.
The American Egg Board
MarketResearch.com/Packaged Facts
Gerson Lehrman Group
Koelnmesse
and numerous ingredient suppliers and b-to-b agencies.



INTERESTED IN PLACING A BANNER AD ON MY WEBSITE OR BLOG?

INTERESTED IN DISCUSSING ANY WRITING OR SPEAKING PROJECTS?

Please call 888-614-3808, or send an email to donnaberry@dairy-food.com.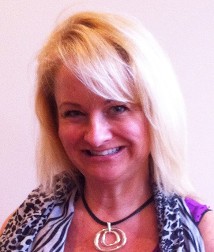 Speaking Engagements have included events by:
* The International Dairy Foods Association
* Oregon Dairy Industries
* University of California
* Dairy Council of California
* American Institute of Butter
* Ice Cream Mix Association
* International Dairy-Deli-Bakery Association
* Dairy Management Inc.
* All-Star Dairy Association
* Quality Chek'd Association
* American Dairy Products Institute
* American Dairy Science Association
* Pennsylvania State University
* University of Wisconsin
* New York State Cheesemakers Association
* Pennsylvania Association of Milk Dealers
* Drinktec
* As well as private events held by numerous dairies and suppliers.